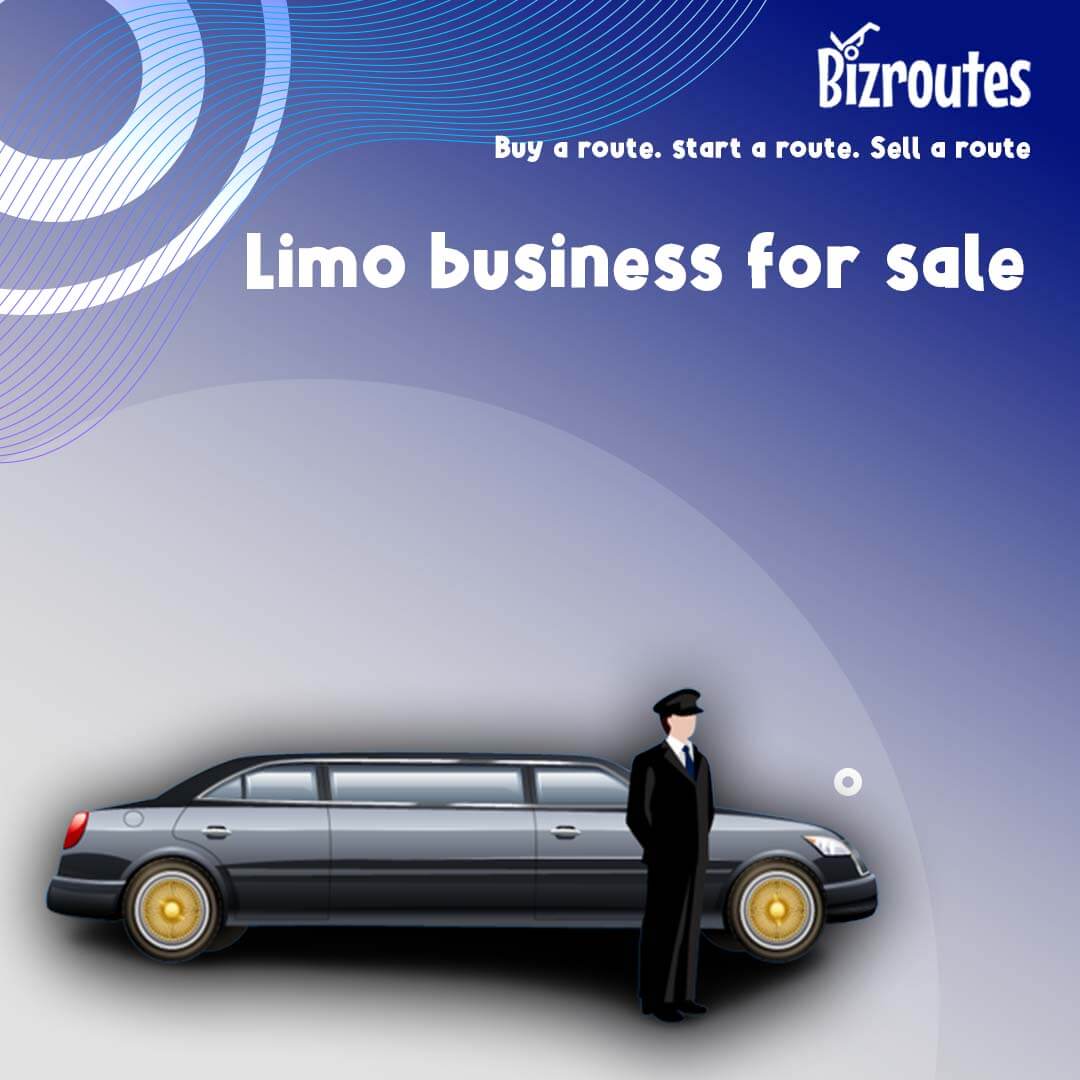 Become business smart!
Thinking of buying a limo business for sale? Here are the in's and out
A limo business was once a business very few people wanted to start or buy and the reason for that was the rich and famous mostly used them, now that case is way different, people will rent a limo for almost any occasion, with so many new style limousine's available like Bentley's Bmw and even Maybach limo's, it has become a booming business, so I may understand why you might want to start or buy a limo business for sale, but do you need a large fleet? Or do you need to own a large lot? Who can start this business? is there any red flags when buying this business? Below we have some insight that might help you make a decision, let us first break down more about the limousine business, but wait if you havent registered as a business buyer you may be missing out these newest routes for sale near you, the link is above!
---

---->"Mining for Profits: Opportunities in the Sand and Gravel Industry"
---
What is a Limo Business For Sale?
By purchasing a Limo business for sale, you will be providing individuals or groups with private and luxurious rides. You can have a limo business that caters to corporate customers and occasion-based customers. They may book limos for various occasions, such as weddings, proms, birthdays, graduations, corporate events, and more. Owning a limo business also allows you to have a flexible schedule and be your own boss. It's possible to own one limo and be the only chauffeur or you can own or lease a fleet of limos and drivers instead to increase your profit margin.
How does a Limo Business work?
The three main key factors required when purchasing a Limo business for sale are owning/leasing a limousine, applying for vehicle insurance, and setting up a website for your company.
Determine what your startup costs will look like. Take into account money you will need to borrow from banks, family or friends, or maybe your own personal savings. Purchasing a used limousine in great condition will save you a couple of hundred dollars. As long as it's in good running condition, it will make you the same amount of money as a new limo would. Leasing a limo is another option and as your business grows, you could always trade up for a bigger or better model instead.
Once you choose your ride, acquire the proper documentation for running a limo business. This includes commercial driver's licenses, chauffeur's licenses, livery insurance, business license, etc. All the requirements needed can also be determined by your local DMV.
Finally, market your limo business! This is a very important strategy to help your company gain credibility. Give out business cards, and create an attractive website (or maybe even an app) where potential clients can easily book rides for your service.
How does a Limo Business For Sale make money?
In order to make profits and maximize efficiency when buying a Limo business for sale, it's crucial to come up with an effective business plan. Depending on the type of limousine owned or leased, drivers can charge anywhere from $65-$350 per hour. The location of your limo company can also have a great impact on your annual revenue. For example, if you work in an area where you don't have much competition from other limo companies, you have a greater chance that people will most likely book with you. Then, as your company grows, you can start hiring additional drivers and lease more limos.
How to grow after buying a limousine business for sale?

Limousine businesses have a lot of potentials to grow. They are flexible and can be tailored to the needs of their customers. The demand for limousines is also on the rise, as they are an excellent form of transportation for special occasions like weddings or when you need to pick up someone from the airport.
A limousine business is often a one-person operation, but it can also be a family business with multiple drivers and staff members. It is important that you have some basic knowledge about how to start your own limousine business.
If the limo business for sale comes with just one limo you can slowly expand you don't want to rush to buy a fleet of limos, they are highly expensive so take it one step at a time, here are a few ideas to expand your limousine business:
Renting party buses: Bring the party to your customers and let them experience the ultimate celebration on wheels. From bachelor/bachelorette parties to proms and corporate events, a party bus rental business can provide a unique and memorable experience for all.
Renting RVs: For those who love the great outdoors, an RV rental business can be the perfect venture. Whether it's a weekend camping trip or a cross-country adventure, customers can explore the world in comfort and style.
Renting luxury cars: For the car enthusiasts out there, a luxury car rental business can be a dream come true. Let your customers experience the thrill of driving a high-end vehicle for a special occasion or just for fun.
Valet services: In the world of hospitality and events, parking can be a major hassle. A valet service business can provide a solution to this problem, offering a convenient and professional parking experience for customers.
How to find more limo customers?
A limousine is a luxury car that is typically used to transport people who are wealthy and have a high social status. These cars are usually driven by professional chauffeurs and are often rented for special occasions, such as weddings, proms, or when someone needs to go on a business trip.
Limousines can be rented from companies that specialize in this service or from the company that provides transportation for the event.
Limousines can also be rented for personal use. This includes using them for holidays, weddings, or other events.
Your customers can range from the following:
Newlyweds: Every bride and groom want their special day to be perfect. A limo service can add a touch of luxury and elegance to their wedding day, making it an unforgettable experience.
Celebrities: From movie stars to musicians, celebrities often require the utmost in privacy and comfort. A limo service can provide them with a safe and stylish way to get around town while avoiding paparazzi and fans.
Business people: Whether it's for important meetings, airport transfers, or corporate events, business people often require reliable and professional transportation. A limo service can provide a comfortable and efficient solution for their transportation needs.
Proms: High school proms are a major milestone for teenagers, and a limo service can help make it a night to remember. Give them the star treatment and help them arrive in style.
Celebrations: Whether it's a milestone birthday or anniversary, a limo service can add an extra element of fun and excitement to any celebration.
Party groups: From bachelorette parties to bachelor parties, a limo service can be the perfect way to get the party started. Keep the group together and let them enjoy the ride while you take care of the driving.
Conclusion: The limousine business is a highly competitive one. There are many players that are already established in the industry and have been around for decades. So, what would be the benefits of buying a limo business?
The first advantage of buying a limo business is that it's fairly easy to buy one. You can find an established limousine company on sale for as low as $50,000 or less. That's not much money at all when you think about the potential profits you can make in this industry.
Another benefit of investing in a limo company is that there's no need to invest heavily upfront to start your own company from scratch. All you need is some cash upfront and some patience while you build up your client base with time and effort.
We highly recommend you register as a buyer, by doing so you'll get notified as soon as a limo business is up for sale and other listings become available for sale in your area
---
Disclaimer: The information provided in this article is for general informational purposes only and should not be considered legal advice. The laws and regulations regarding business licenses may vary from state to state and are subject to change. It is important to contact your local state office to determine which licenses are required for any specific businesses. Additionally, please note that this article contains affiliate links and we may earn a commission from our affiliate partners or amazon links. If you are considering starting a business, it is recommended that you seek the advice of a qualified lawyer, business broker, or professional in your area. The information provided in this article is not a substitute for professional advice and should not be relied upon as such.
Sort by yearly earning
Select services type
No Listings Found
Make sure to register below so you will never miss an opportunity