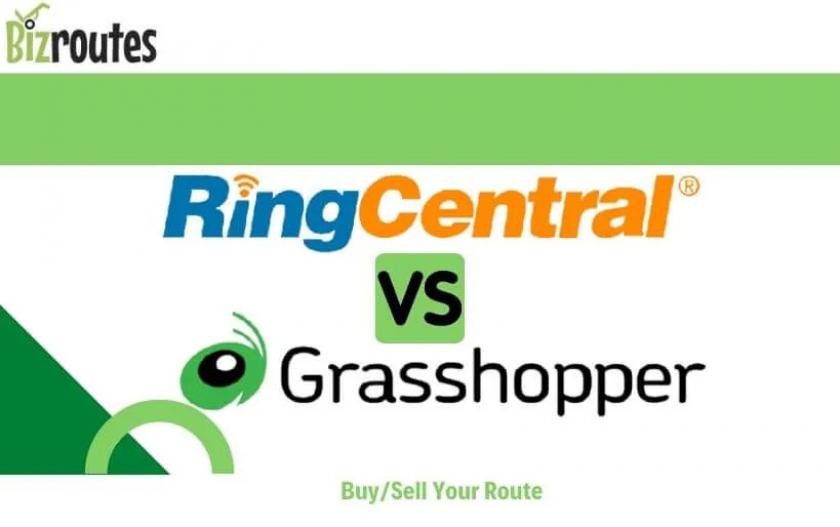 Ring central vs grasshopper
Owning a small business like a route requires lots of multitasking. Whether it's taking orders, loading them into your truck or van, managing returns to billing, and most importantly answering calls. With all this new technology, we can say running a business can be a little less hectic. Let us go back in time a little and remember how it was when having a virtual line was never in the picture, you needed two phones to carry one for business one for personal, two bills, two chargers, and less room in your pockets. Now we can have one phone and add the number to it for just your business, you can choose an 1800 number or local number and even get creative with a vanity number.
Most people don't consider getting a second line for business they use the same personal number for everything which I think is a nightmare in the making. let us take an example you are someone who provides supermarkets with their bread or groceries, this requires daily phone calls to you,d you want them calling you on your number? it will make things complicated! A day will come when you might want to sell your route or business but will still want your number, so that will make the sale of the business riskier because buyers want a secure guarantee that customers will contact them and not your number. With a second number like ring central or grasshopper, this will grow the chances of your business selling faster being that the buyer now will think...ok it comes with the number so customer will reach me. Secondly, the customer doesn't have to be aware of the sale being that they know the number most of the time. For example, customers don't come to you they call when in need of service or delivery, so Yes to a second number. customers prefer to deal with customers that are well organized and professional, that's how trust is built
We took two of many others but these are very popular and compared the difference from one another below.
RING CENTRAL:
Ringcentral is the ultimate solution for today's business problems. They offer a lot of PBX products such as google docs, dropbox, SMS, video conferencing, etc. They provide multiple extensions which are beneficial for a business to survive and flourish in this era. Following are the main services provided:
Ring central Profesional
Ring central fax
RingCentral Meetings, Webinars, and Rooms
RingCentral Glip
Ring central office
PRICE with features
They have a lot of pricing options such as,
Essentials, that include messaging and phone with a price of $19.99/user/month
Standard, that features Message, Video, Phone with a cost of $27.99/user/month
Premium plan includes Message, Video, Phone, Open API under $34.99/user/month -Ultimate plan features Message, Video, Phone, Open API for $49.99/user/month
There are also yearly plans available that can save the buyer up to 33 percent.
Free trial: This privilege is only for new users. At one time, five users can use it. Trial subscriptions include 50 minutes of domestic calls per user for a time of 21 days.
Communications: Video, messages, and phone
---
Grasshopper:
Grasshopper is a perfect cloud-based solution for small businesses.
Price:
The price billed per month: is $29 per month for solo users and for partners, the price is 49 per month. And for small businesses, the price is 89 dollars per month.
The price billed per year: is $26 per month for solo users, and for partners, the price is 44 dollars per month and for small businesses, 80 dollars per month.
Cancelation fee:
Cancelation can be done any time but no refunds would be made. But if you're a new user and you subscribed to one monthly plan, you'll be given 30 days to decide if you want the service or not, and if you don't, all the money would be refunded.
Free trial
The free trial is for 7 days.
Features
custom greetings
call forwarding
voicemail
mobile and desktop app
Communications
Conclusion: RingCentral vs Grasshopper
The bottom line is you should consider having a second number when dealing with clients or business customers. It's neat to keep you organized and it will be helpful if you ever consider selling your business one day, as they have many other options out there to find but there are features you should look at when searching or comparing between carriers.