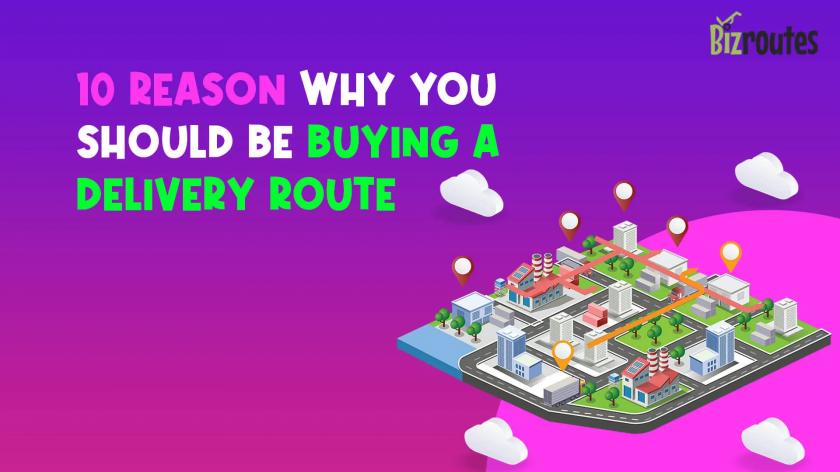 10 reasons why you should be buying a delivery route
This guide will walk you through the steps of why buying a delivery route just might be a great opportunity for you! It will also provide insight into what you need to know before you buy a delivery route.
Imagine a world with no delivery couriers. Where everything is only by pick up, from your food to your business goods what will happen? How would business function and can businesses even survive? Most will not! Average businesses deal with 50 delivery companies a month and that is on the lower end, from beverage distribution to food goods, even the basic items like the potato chips you buy for yourself or your kids are delivered by a distrubutor. A business owner will go nuts if he or she had to wake up every morning and go to different wholesales to keep their business fully stocked. Now with that being said let's dive deeper and see which delivery business is for what and if you can see yourself owning one…
---
" i own my own truck i have my customers and i have no overhead i fill up my truck and go its a simple business and i make a decent living from it"
How do I buy a delivery route?
There are many ways to get into the business of delivering goods, but the most common way is by buying an existing route from an independent owner, usually, they will have a sign on their truck saying for sale, But it can also mean the actual truck is for sale or the business but it wouldn't hurt to give them a call!
Other ways of buying a established route is by browsing the web and finding marketplaces that offer routes for sale or reaching out to a business broker to help you find what might fit your budget, commerical routes can start from $10,000 and go up to millions depending on how much net they bring in weekly!
But the best way to find a route that you can grow and scale is finding a market you can see yourself working in, you don't want to get into a business that you may not have any passion for, We asked someone who owns a waste oil collection business and his answer was simple, he replied " i own my own truck i have my customers and i have no overhead i fill up my truck and go its a simple business and i make a decent living from it" So we figured it out after that you are your own boss, you make your hours and skies the limit on how much customers you want, You are the driver, the sale rep and the telemarketer so if you are considering owning a route business you will need to love what you are doing because it may get hectic at first, also You need to take into account all that goes into owning and operating your own business, including purchasing vehicles and paying for insurance, gas, maintenance, and other expenses like taxes.
Delivery routes are a great way to start your own business, a matter of fact it's a business that most people start when they decide to take on the business world, it gives you the knowledge and education of taking on bigger ideas in your future. The market for delivery routes is growing, and the time to buy is now. A delivery route can be a profitable investment for you if you are looking to start your own business or if you want to purchase an established one.
---
Is buying a delivery route a good business?
Buying a delivery route is a good business for anyone. all ages and sizes You will be able to make a good income from it… if done right.
Reason # 1: why buying a delivery route is a good business is that it offers many benefits. It can help you to make more money than working at another job because it requires less time, and you don't have to go to an office every day. You can also get paid over time instead of all at once like some other jobs do, which makes it easier on your bank account when it comes out of the paychecks each week or month.
Reason # 2: why buying a delivery route is a good business is that there are many different types of routes available for sale in different areas all over the country. There are also different types of products that can be delivered by these routes, so if one type doesn't work for you then there are plenty more choices available to try out instead until you find something that does work well for your needs. This means that there will always be plenty of options available for sale in any area where you want one so that no matter what happens.
Reason # 3: You can add many services when owning a delivery company, you can offer junk removal services or even moving services just to make sure your cabin is clean!
Reason # 4: You can start it as a side business while keeping your day job, as it slowly grows and you start to make more than your salary you can decide to take it on full or keep both your job and your delivery business..there's nothing wrong with that!
---
Are our delivery routes profitable?
They are profitable and they are very profitable. Delivery routes are one of the most sought-after businesses by investors because they offer a great return on investment. All delivery routes are different and it depends on the type of business you choose, for example, beverage distribution may have a smaller margin the food distribution, but you sell more cases of beverages in the hot weather and may sell fewer food products in the summer so each business is different that's why its important to do your research when picking a business, But overall a delivery routes business can be a profitable business and here's why,
Delivery routes are profitable because of the following:
They have a low-cost entry barrier
They have high-profit margins
They don't require any employees or lease payments
You can sell your route for a higher price if you need to get out of it or move up to a larger one

---
Here are some example delivery businesses you can buy:
Buying a delivery route from amazon
The first thing you need to know about buying a delivery route from Amazon flex is that there are two types of routes available. There are the ones that Amazon sells and then there are the ones that you can buy from third-party sellers on Amazon.
The only way to make money buying a route from Amazon is to get a new account with them. This means that you will be starting at zero delivery units and making your way up from there. If you don't have any experience in this field, you should probably consider getting some training before jumping into it head first.
If you want to buy an existing amazon route for sale , then there are several things that you should know about it before making your purchase decision. You need to know how many drivers work for the company, what their reputation is within the industry, how much money they make per month, and so on.
Becoming an amazon flex independent courier is a great way to start your delivery company, yes you have to display all amazon logos but you are still working for your own company as an independent operator and the routes are secure you pick your shift and set your route and load up your cargo van or truck!
---

Buying a FedEx route:
If you are looking for a business opportunity that has a track record, then you should consider buying a FedEx route. It is a great way to make money and it can be very easy if you know what you are doing.
Here are some reasons why you should be buying a delivery route:
You can work from home and hire drivers – This is one of the best parts about buying a FedEx route for sale. You can work from home and have more time with your family or friends while making money at the same time!
Make good money – You will make more than just an average income when you buy this type of business because it is so profitable. Many people want their packages delivered quickly and on time, so they will pay big bucks to get them there fast! This means that you will make good money by doing something that does not take up much of your time at all!
Start small – Do not worry about starting too big because you can always grow over time. Get started with just one route or two at first and see how it goes before investing in more trucks or other equipment needed for this type of business model.
---

Buying a bread route:
There are a lot of reasons why you should be buying a bread route. The first reason is that it is a business that is proven and proven to be profitable. It is also something that will last for many years. You don't have to worry about making any changes or updates because this business has been around for many years and it will continue to be around for many more years.
Another reason why you should be buying a bread route is that it is very easy to start and get started with this business. There are small set-up costs like buying bread boxes for customers to display bread, which makes it much easier for people who are buying your product from your customers The other reason why you should be buying a bread route is that there are so many different types of bread that you can sell, which means there is virtually no limit as far as how much money you can make with this business.
So what are the 10 reasons?
My ten reasons why you should be buying a delivery route business for sale:
You can start it and build it yourself from the ground up or you can buy it ready with a good amount of customers.

If you are looking to make money and have a second income, then this is the best place to start. It will also help you grow your wealth and increase your net worth substantially.

Another reason why you should buy a delivery route business is that it has low startup costs and running costs. This means that even if you do not have much capital to start the business with, you can still start it and grow it into something big. All it takes is a truck or cargo van and a business license…and you can't forget the business cards.

You can hire a driver to make the deliveries while you build more accounts ( customers)

You have the freedom to decide how much time and effort you want to put into your business.

There are no restrictions on what kind of products or services you can sell, and you can add as many services as you want.

You can grow your fleet by buying more trucks.

You can be making a lot of money and still be focusing

You can learn a lot from it, such as how to run a business to scale it

Low risk, high reward!

Conclusion paragraph: Owning a delivery business can be extremely profitable, but it's not without its challenges. If you're thinking of starting your own delivery business, make sure you do your research and are prepared for the demands of the industry. and watch out for any red flags when buying a business Thanks for following our series on starting a delivery business! We hope you've found this information helpful and that it has given you the tools you need to get started. Would you like more information about owning a delivery business? Let us know in the Chat box below also don't forget to register as a buyer so we can always send you the newest delivery routes for sale near you!
If you enjoyed this article make sure to check out out owner absentee business guide